Scabal Summer 2021 – Support Material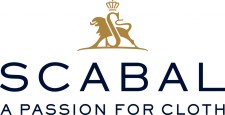 The new imagery of Scabal collection Summer 2021
As seasons, spring and summer bring with them all manner of pairings, both traditional and unexpected. Scabal's new-season showings are no different. Whether it be mixing mohair and wool with a Caribbean twist, redefining denim with world-beating cotton blends, or fashioning cashmere into a summer staple, innovation abounds. In more subtle ways, too: enhancing crease-resistance; increasing breathability; intricate stitchings… Elsewhere, new life is breathed into old classics with shifting colour palettes, dashing design details and modish modifications to complete a stand-out season of Scabal creations.
IMPORTANT!
We are delighted to present the new imagery to support the Scabal collections Spring / Summer 2021 season. This imagery is available for you to use in the following ways:
Website
PR Online
PR Print
Social Media Channels
In-Store Windows
These images can be used in the ways listed above, until 31 July 2021 ONLY, after this date they should not be used or published via any channels that would appear after this date. Please note that any infringement to the agreed usage channels or usage dates, as specified above, could result in legal action against your company from a representative of the campaign's talent. Scabal SA are not liable for any 3 party usage infringements.
NOTE:
All the material that has been prepared is available for you for download and use on any media or promotion.
– I would be glad if you would use this material in the communication with your customers, but please make sure that you NEVER indicate a price. If you really need to indicate a price, it has to be of at least 1000€ for a suit made of Scabal fabrics.
– Please always refer to "Scabal fabrics" when you promote these qualities and avoid sentences that could be understood as referring to a garment of the Scabal Ready-Made Garments.
If you have any further question, don't hesitate to contact me at benjamin.hegermann@scabal.com
Download Pictures High Res
Download Pictures High Res
Download Pictures High Res
MAILING SERVICE SUMMER 2020
SCABAL Special Edition SS21
It was in 1999 that Scabal began to design prestigious fabrics using 22 carat gold and extra-fine wool. They were followed by several precious collections featuring diamonds and lapis lazuli.
On this page you will find more information about all special collections: Diamond Chip, EOS, Galaxy, Imperial Trilogy, Lapis Lazuli, Noble, Orchid, Private Line, Romance, Summit, Sunrise, Treasure Box, Vicuna.
The Pursuit of Perfection: part 1 & 2