Click on "Enable Visual Builder" on the top menu bar to start creating your newsletter.
The content is split into 2 elements:
– Rows (1) the green area.
– Modules (2) the black area.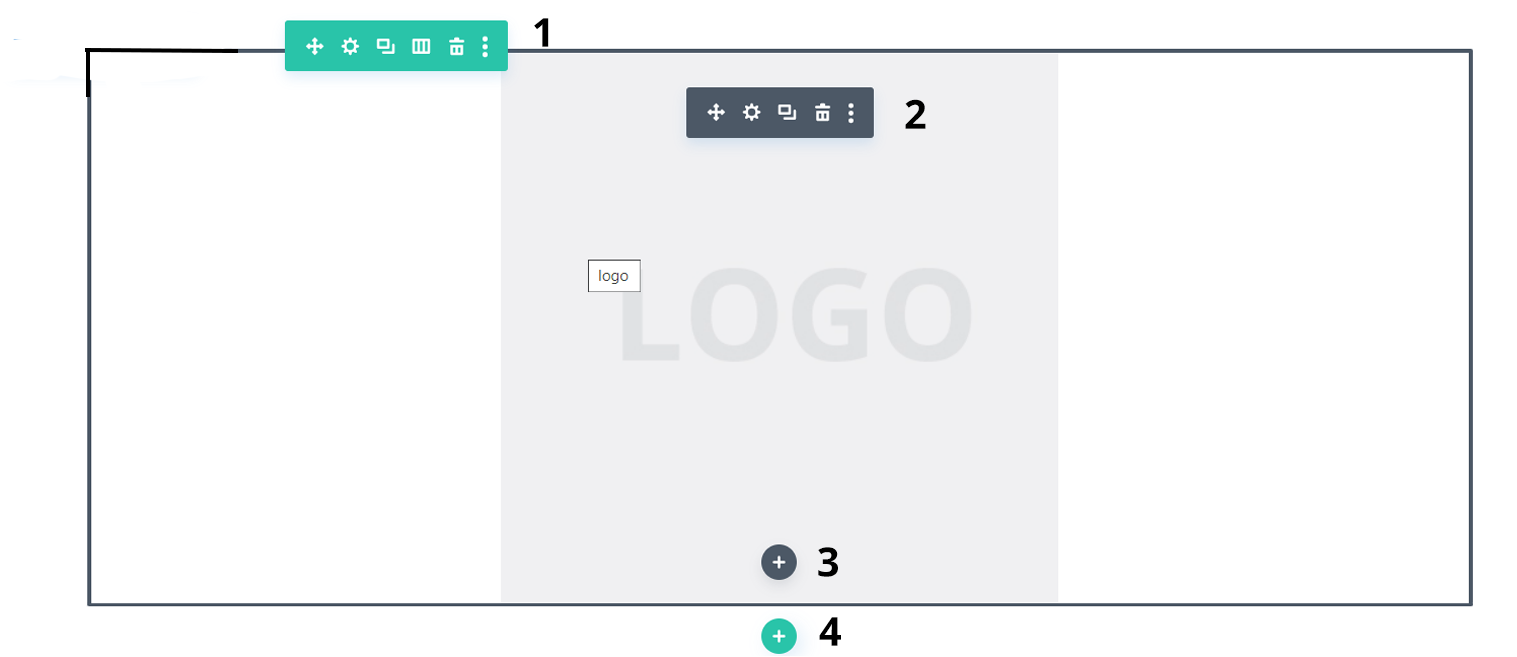 Both contain a menu bar with icons to access the following functionality:
Click & drag to move rows/modules.
Click to open for editing.

Click to duplicate row/module.
Click to choose amount of columns (only available on rows.)

Click to delete row/module.